Central Perk Café
at Manchester
10:00
-
17:00
10:00
-
17:00
10:00
-
17:00
10:00
-
17:00
10:00
-
17:00
10:00
-
17:00
10:30
-
16:30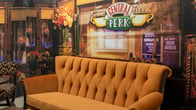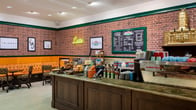 Jak nas znaleźć?
Level 1, 106 - 122 Market Street
GB
Church Street NCP:

Church Street, Manchester, M5 1LX
Godziny otwarcia
Dzień tygodnia
Godziny
Poniedziałek

10:00

-

17:00

Wtorek

10:00

-

17:00

Środa

10:00

-

17:00

Czwartek

10:00

-

17:00

Piątek

10:00

-

17:00

Sobota

10:00

-

17:00

Niedziela

10:30

-

16:30
Central Perk Café
This is the UK's first Central Perk Café at Primark, located in our amazing Manchester store. The TV show, Friends taught us that the best memories are made over coffee with your pals, and now you have the perfect setting! You will have the chance to step inside our fully themed Central Perk Café where you'll discover our New York inspired menu and also take a snap a pic on the sofa. So, pull up a chair, grab your friends, and take a sip of our ethically sourced coffee beans, which are also served in compostable cups as part of our Primark cares initiative! An amazing café, for our amazing Primark friends!