Do zaprtja trgovine je še
Left Until Store Opens
Penneys

Waterford
09:00
-
18:30
09:00
-
18:30
09:00
-
18:30
09:00
-
21:00
09:00
-
21:00
09:00
-
18:30
11:30
-
18:30
Kako do nas
31/34 Barronstrand Street
Waterford
,
Waterford
X91 HK15
IE
Nakupovalno središče City Square:

Arundle Square, Waterford
Odpiralni čas
Odpiralni časi trgovine:
Dan v tednu
Ure
Ponedeljek

09:00

-

18:30

Torek

09:00

-

18:30

Sreda

09:00

-

18:30

Četrtek

09:00

-

21:00

Petek

09:00

-

21:00

Sobota

09:00

-

18:30

Nedelja

11:30

-

18:30
Oddelki trgovine
Ženska Oblačila

Moška Oblačila

Otroška Oblačila

Lepotna Nega Kože in Kozmetika

Izdelki za Dom

Dodatki

Obutev

Spalno Perilo in Nogavice

Prtljaga in Potovalni Dodatki

Slaščičarski Izdelki
O Penneys Waterford
Nakupujte najnovejše trende po izjemnih cenah v Penneys v mestu Waterford. Penneys, enako priljubljena med ljubitelji mode in iskalci vrednosti v mestu Waterford, je pravi naslov za nakup obveznih kosov te sezone. Odkrijte žensko, moško in otroško modo ter spodnje perilo, kozmetiko in izdelke za dom. Med izdelki s trajnostnim bombažem in ponudbo kozmetike Penneys PS brez poskusov na živalih lahko poiščete tiste, ki ustrezajo vašim žepom in življenjskim slogom. Obiščite lokalni Penneys v mestu Waterford za izjemno modo po izjemnih cenah.
Sensory Overloads
Street Entrance

Coffee Dock

Nail Bar

Escalators

Steel Lifts
Safety Measures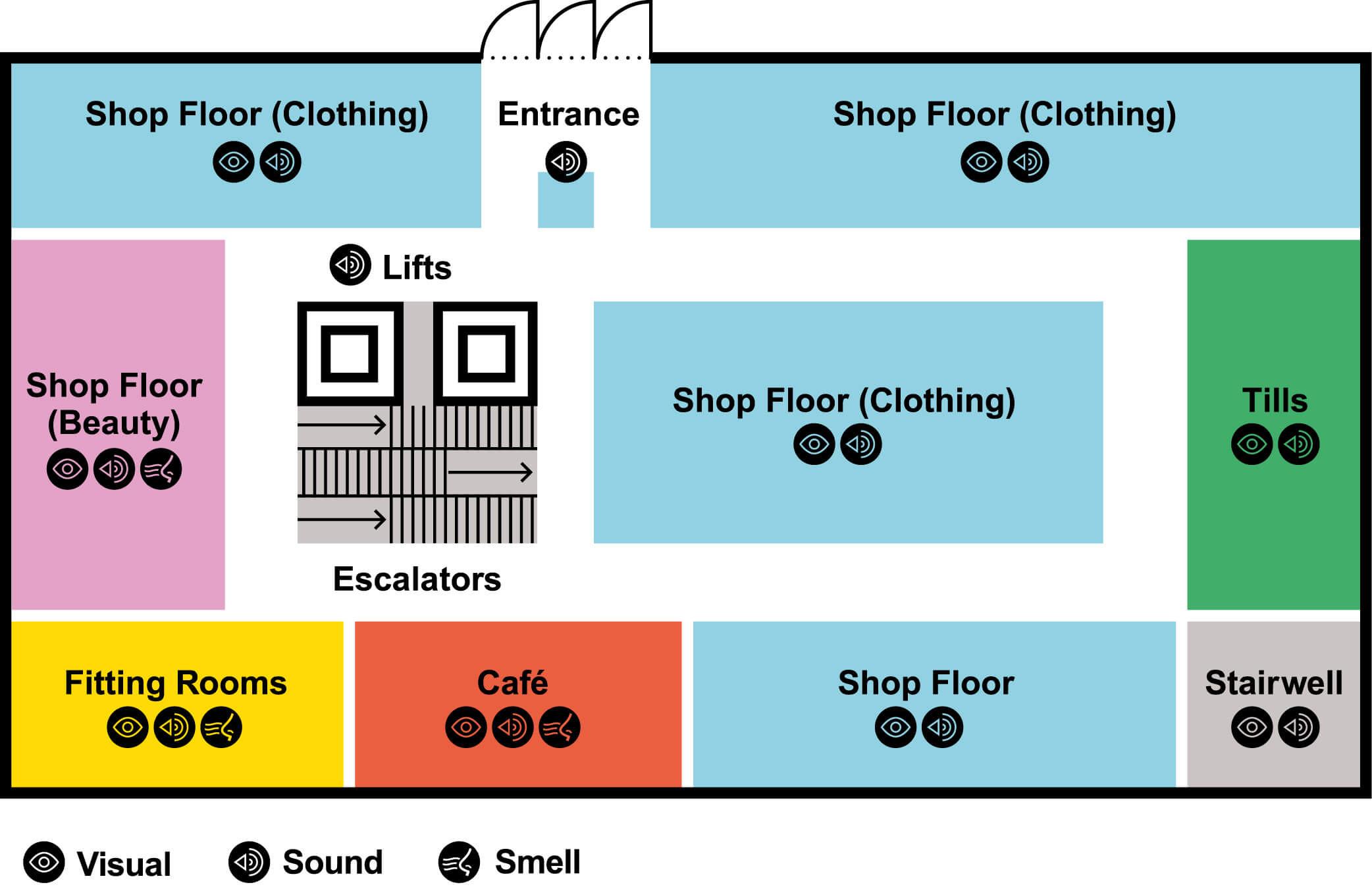 Penneys Autism Friendly Shopping Experience
We're teaming up with Ireland's national autism charity, AsIAm to become more autism-friendly. On November 14th, we introduced sensory friendly shopping in all stores across Ireland for the first hours of opening every Sunday. This will provide a more inclusive shopping experience for our autistic customers and colleagues, with the security of knowing that additional assistance is available when needed.
READ MORE